We provide a variety of writing and editing services to entrepreneurs, businesses and publishers.
Our work includes everything from proofreading annual reports to producing digital magazines.
Writing blog posts, compiling research, creating content, ghostwriting articles, editing publications...
...whatever your editorial needs, we can provide an effective, fast and reliable solution.
FTSE 100 companies
Entrepreneurs
National newspapers
Content marketing agencies
Public relations firms
Investment management companies
Book publishers
Graphic designers
Periodical publishers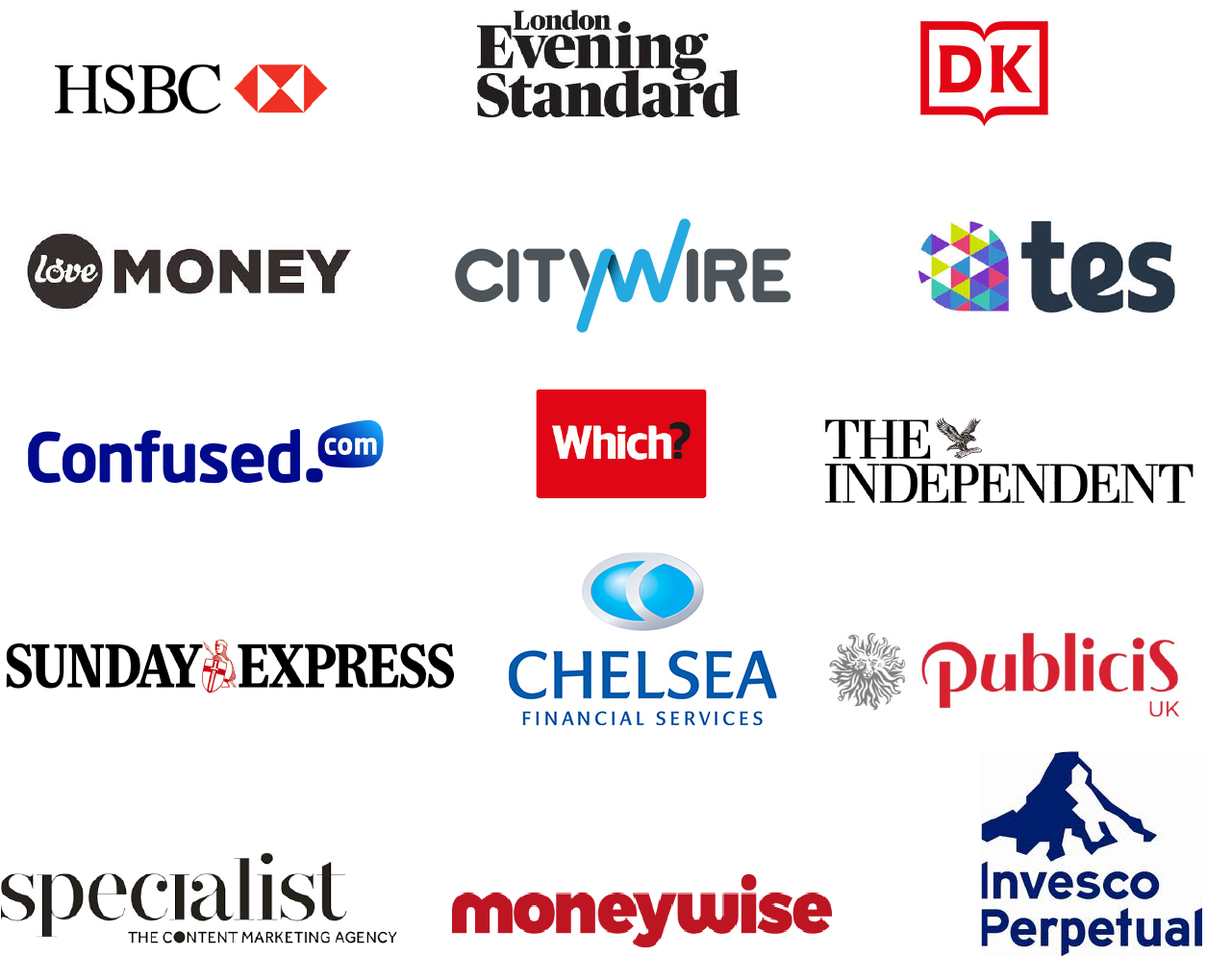 Rob has crafted content for Confused.com for a number of years and he's at the top of my go-to list for writers. He takes confusing topics and condenses them into clear, engaging content that ticks every box for us. Highly recommended.
Please complete the form below and click the Send button to get in touch with us.
Thank you for submitting the contact form.